---
Finding out you're pregnant can be a whirlwind of excitement and nerves, especially if it's your first time! It's normal to do some research on what to expect and how to stay healthy. However, the sheer amount of info out there can be a bit much.
So, here's a quick guide to get you started!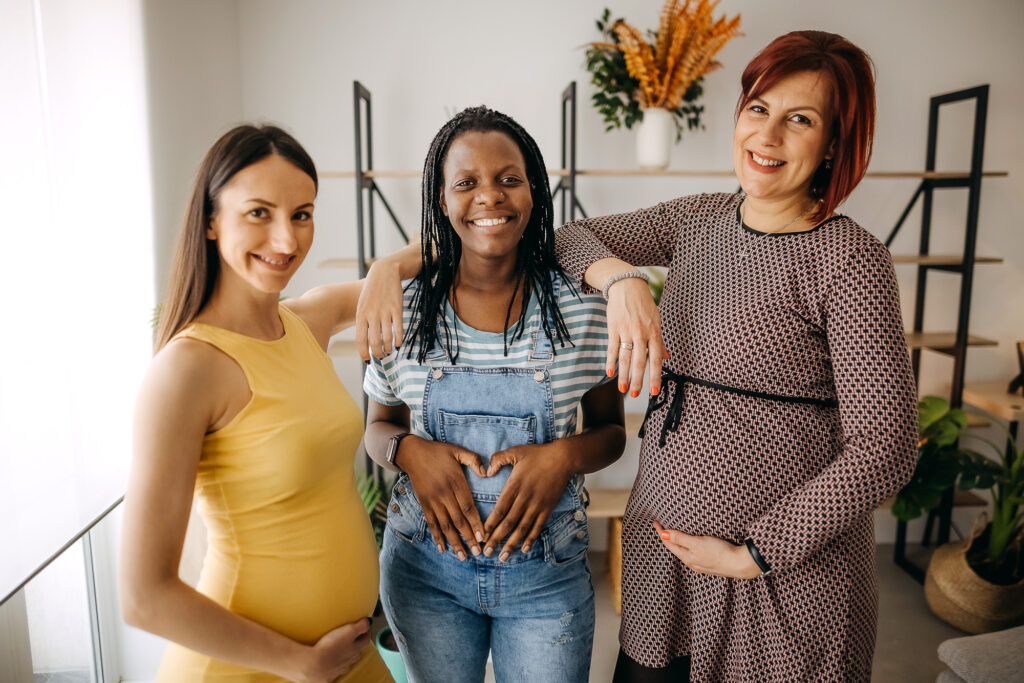 Understanding normal health changes
When you're pregnant, your body goes through many changes to get ready for baby. Some of the most common include:
Stuffy noses: Many women don't know this, but increased blood flow can actually lead to a sensation of congestion due to swollen vessels during pregnancy.
Increased heart rate: Physical activity may cause a noticeable rise in heart rate. This is pretty normal, but make sure you let your healthcare provider know if this happens.
Fatigue: Your body is literally growing another human. This takes a lot of energy and can be exhausting. Feeling tired is to be expected!
Food intolerance: For some expectant moms, certain foods become less than desirable. For the most part, this is harmless, but if it starts to affect your ability to get the nutrients you need, talk to your healthcare provider.
Balance issues: As your pregnancy progresses, your center of gravity will shift. This makes certain activities like tying shoes challenging. Be aware and careful.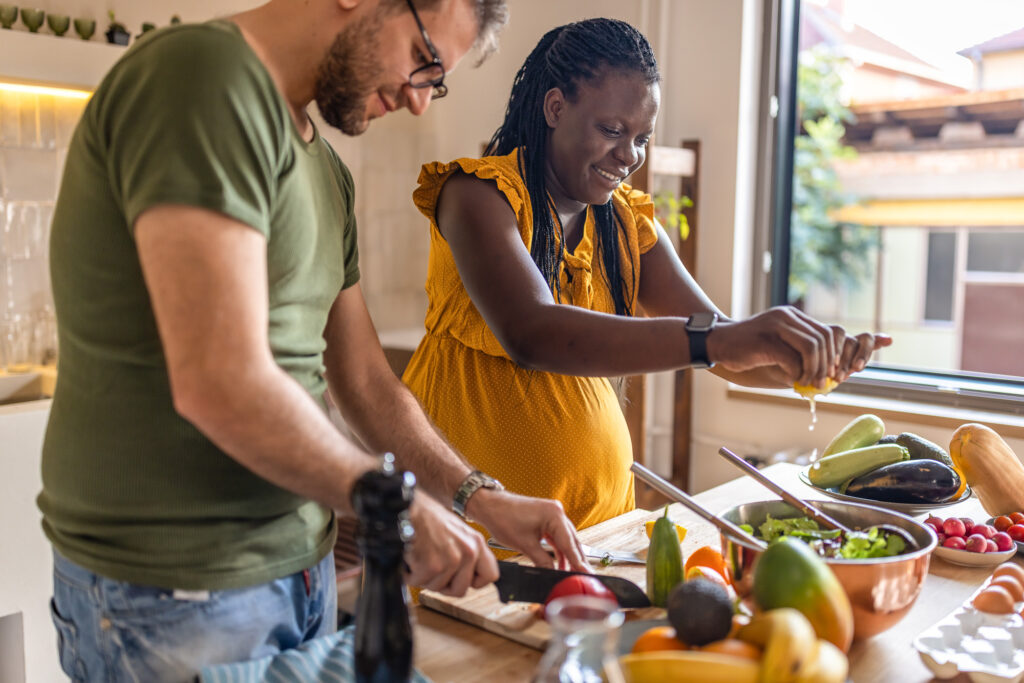 Simple tips for a healthy pregnancy
Staying healthy when you're pregnant isn't too complicated. It looks a lot like how you'd stay healthy normally! The biggest difference is making sure you choose an OB-GYN provider early on and make it to all checkups along the way. This ensures that you're on the right track and gives you someone to reach out to if you have questions.
Go to all your scheduled prenatal checkups.
Schedule an appointment 1-2 weeks after your first missed period to confirm your pregnancy and ask your OB-GYN provider any questions you may have. Regular checkups after that include:
10-32 weeks: Once every four weeks
32-36 weeks: Once every two weeks
Last month through delivery: Once weekly
Eat a balanced diet and stay hydrated.
Your daily intake can be increased about 300 calories a day. Focus on fresh fruits, vegetables and lean proteins. Dairy is also important, as it is rich in calcium for preeclampsia prevention. If you're dairy-free, talk to your OB-GYN provider about how to make sure you're getting the calcium you need.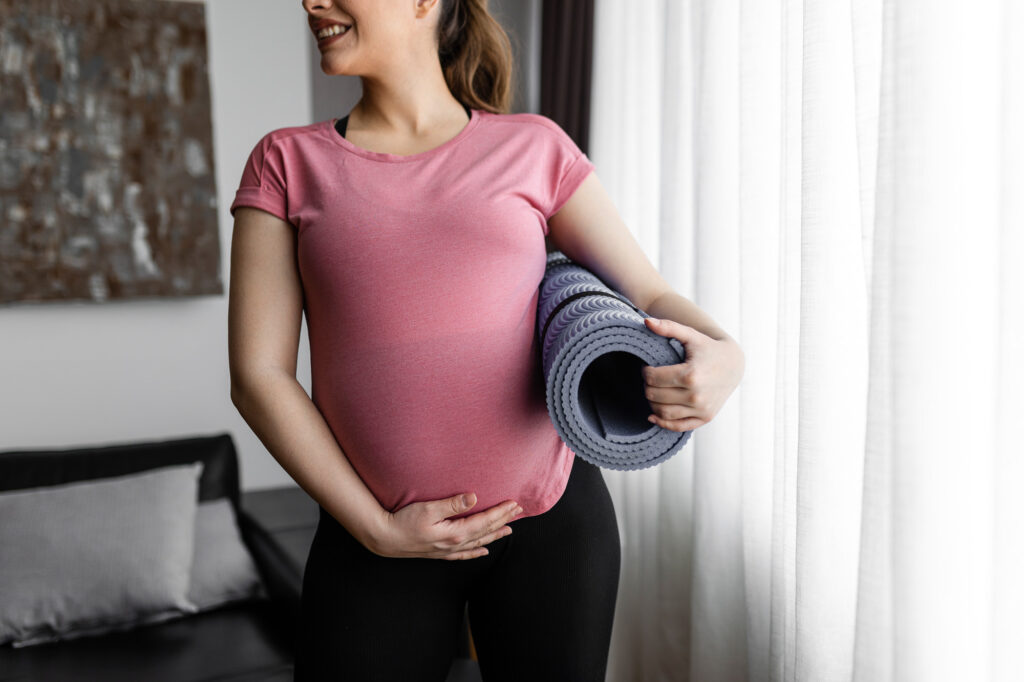 Get your exercise.
Staying active is one of the best ways you can stay healthy during your pregnancy. Exercising not only helps reduce fatigue but also makes the delivery experience easier.
During the first trimester, avoid extremely strenuous activities. If you experience any cramping, stop immediately. Talk to your OB-GYN provider about what a healthy exercise program looks like for you.
Prioritize your beauty sleep.
Aim for 8 to 9 hours of sleep per night. If you're feeling tired during the day, don't feel guilty taking a nap. If you're having a difficult time falling or staying asleep, try sleeping with a body pillow or on your side with a pillow between your legs. This helps to increase blood flow.
Pregnancy care in Duluth, MN
Pregnancy can be an exciting experience. Following these tips will increase your chances of having a healthy pregnancy and delivery.
If you have questions, talk to your OB-GYN provider. If you haven't selected one yet, get to know our expert team.
St. Luke's Birthing Center is located in Duluth, MN, with St. Luke's clinics in the surrounding region, including Superior, WI. To schedule a tour of St. Luke's Birthing Center, call 218.249.5605.